Compliance Consultancy
Risk management and Consultancy firm
Les politiques et les procédures
---
Que sont les politiques et les procédures ?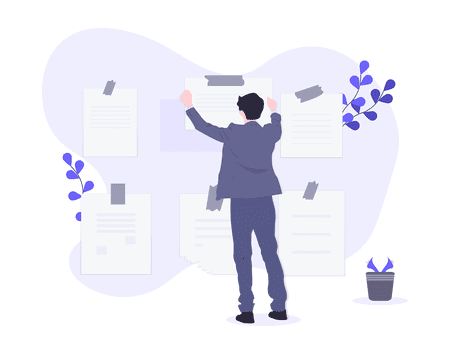 Les politiques et les procédures constituent l'épine dorsale d'une entreprise. Les politiques peuvent être définies comme les règles écrites ou les lignes directrices d'une entreprise, tandis que les procédures sont les étapes de la mise en pratique de ces règles, également appelées politiques de second niveau.
Les politiques et les procédures sont des règles et des pratiques vivantes qui doivent être modifiées et adaptées aux nouvelles normes et à la réalité actuelle de votre entreprise. Des informations obsolètes peuvent vous faire paraître, vous et votre entreprise, peu fiables et entraîner une série de risques, notamment des amendes et des atteintes à la réputation. Les politiques doivent refléter le fonctionnement de votre entreprise : de manière actualisée, logique et claire, en conformité avec le cadre juridique actuel.
Sept principes pour des politiques et des procédures efficaces
1

Liste de toutes les parties prenantes concernées par chaque politique et procédure

2

Élaborer des politiques claires et des procédures détaillées en collaboration avec tous les opérateurs économiques concernés.

3

Désigner un responsable de la mise à jour du document.

4

Veiller à ce que les changements soient communiqués et distribués efficacement au personnel.

5

Établir un calendrier pour anticiper les changements réglementaires afin de réviser et de mettre à jour les processus à temps.

6

Révisez régulièrement vos politiques et procédures, idéalement une fois par an, à la suite d'une mise à jour de la réglementation, de changements dans les activités de votre entité ou d'un incident. Le responsable de la conformité doit informer de tout changement réglementaire et un comité de révision doit prendre en considération les nouvelles et les informations pertinentes pour le document.

5

Soyez proactif et essayez de prévenir les incidents en mettant à jour vos politiques et procédures.
Comment Pideeco peut vous aider avec Les politiques et les procédures?
Notre expérience de dix ans dans le secteur financier nous a permis d'acquérir une connaissance approfondie du paysage réglementaire et des différents types d'entreprises. Nous pouvons aider votre entreprise :
- Créer un référentiel contenant la date de la dernière révision et formaliser les mises à jour du contenu, la signature et la date d'approbation.
- Créer une analyse des lacunes pour repérer les informations manquantes ou les omissions réglementaires dans vos politiques et procédures.
- Évaluer les perspectives de vos politiques et procédures pour trouver les documents manquants au sein de votre entreprise.
- Vous aider à rédiger des politiques et des procédures claires, compréhensibles et efficaces.
- Mettre à jour et améliorer vos politiques et procédures existantes en y ajoutant les informations réglementaires pertinentes et en améliorant le langage, la structure et la mise en forme de votre document pour en garantir la clarté et la facilité d'utilisation.
- Mettez en place une veille réglementaire afin de détecter les changements réglementaires pour vos documents.
- Formez le personnel de votre institution financière aux changements et aux mises à jour de vos politiques et procédures.
Let us know how we can help! We'll get back to you lightning quick!
You'd rather talk face to face? Complete the form and schedule a meeting
Was this service page helpful ?
Central Compliance is the organization of all the compliance monitoring and controlling the professional activities of a given business or company thr...
Return to central compliance
AML: What is adverse media or negative news?
The digital era has given KYC analysts unprecedented access to a plethora of information on individuals and companies. Newspaper articles, online blogs, and social media are accessible and filterable with one click and may reveal important news on a financial institutio...
Read more
Author
What else ?