Compliance Consultancy
Risk management and Consultancy firm
Les politiques et les procédures
---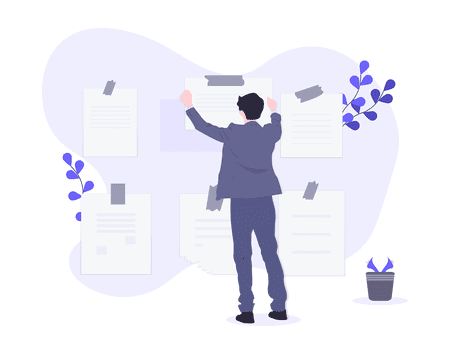 Les politiques et les procédures constituent l'épine dorsale d'une entreprise.
Nous définirions les politiques comme étant les règles écrites, les lignes directrices d'une organisation et les procédures comme étant les étapes de la mise en pratique de ces règles. La rédaction et la communication de politiques et de procédures spécifiques n'est pas un processus que les entreprises ne feront qu'une seule fois, mais plutôt un dispositif en constante évolution qui concrétise la dynamique des affaires.
Cinq principes pour des politiques et des procédures d'enterprise efficaces
1

Listez tous les intervenants pertinents par P&P

2

Ebauchez précisemment vos politiques et procédures en collaboration avec les opérateurs commerciaux compétents.

3

Assigner une fonction principale comme responsable final du document de la politique ou procédure .

4

S'assurer que la communication et la distribution efficaces des changements sont données au personnel

5

Bâtir un calendrier pour prévoir les changements réglementaires afin de réviser et mettre à jour à temps les processus.
Quels sont les avantages d'avoir de solides politiques et procédures en place ?
Les politiques et procédures sont des règles et pratiques vivantes qui doivent être modifiées et adaptées aux nouvelles normes et à la réalité opérationnelle du moment. Des informations obsolètes peuvent provoquer des dysfonctionnements dans les entités et vous donner, ainsi qu'à votre entreprise, un aspect peu fiable. Les politiques doivent refléter le fonctionnement de l'entreprise : d'une manière actualisée, logique et claire et en conformité avec le cadre juridique actuel.
Quand est-ce que les entreprises ont besoin de mettre à jour leurs politiques et procédures ?
Le calendrier de révision interne des politiques et procédures des entreprises est lié au développement et à l'évolution des activités de l'entreprise. Voici néanmoins une liste de conseils pour saisir le moment où une révision d'une politique ou d'un document de procédure est nécessaire:


Revoir régulièrement vos politiques et procédures une fois par année, idéalement, selon le type de votre entreprise. Inscrivez-le au calendrier de l'entreprise dans le cadre des processus qui doivent être effectués sur une base annuelle.


Mettre à jour plus souvent lorsqu'il y a des modifications réglementaires ou des changements dans les activités de l'entité. Le Compliance Officer doit informer de tout changement réglementaire et un comité d'examen doit prendre en compte toutes les nouveautés et les informations qui s'y rapportent.


Si un incident se produit, saisissez l'occasion d'identifier les lacunes dans vos politiques et procédures et d'examiner ce qui est nécessaire.


Recueillir les commentaires des employés et revoir votre manuel si vous constatez que des problèmes importants surviennent. Soyez proactif et essayez de prévenir les incidents.
Was this service page helpful ?
Central Compliance is the organization of all the compliance monitoring and controlling the professional activities of a given business or company thr...
Return to central compliance
Financial institutions against money laundering | AML
In recent years, the banking sector in the European Union has been shaken by different scandals related to money laundering. On July 24th, 2019, the European Commission published reports including one on the assessment of recent alleged money laundering cases involving...
Read more
Author
What else ?