Compliance Consultancy
Risk management and Consultancy firm
Policies and Procedures
---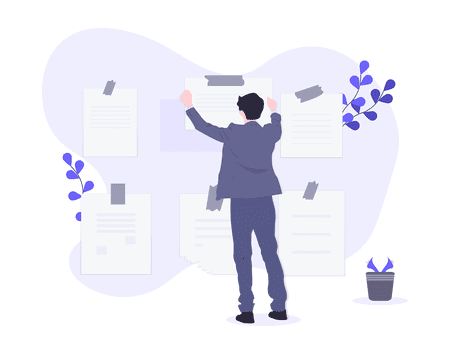 Policies and Procedures are the backbones of a company.
We would define Policies as the written rules or the guidelines of a company and Procedures as the steps of putting into practice these rules. Writing and communicating specific policies and procedures is not a process that businesses do once but rather a continuously evolving setup.
Five principles for efficient policies and procedures
1

List all relevant stakeholders per P&P

2

Draft clear policies and detailed procedures in collaboration with all the relevant business operators.

3

Assign one Head Function of Policy or Procedure as final manager for the document.

4

Ensure that efficient communication and distribution of changes is given to the staff

5

Build a calendar to anticipate regulatory changes in order to review and update processes on time.
What are the benefits of having strong policies and procedures in place ?
Policies and Procedures are living rules and practices that must be amended and adapted to the new standards and current business reality. Outdated information can cause malfunctions in the entities and make you and your business look unreliable. Policies must reflect how the business works: in an updated, logic and clear way and compliant with the current legal framework.
When do Businesses need to update Policies and Procedures ?
The internal revision calendar of business policies & procedures are linked with the development and evolution of the business activities. Nevertheless here is a list of tips to seize the moment when a policy or procedure document revision is necessary:


Review your policies and procedures regularly ideally once per year, depending on the type of your business. Put it in the corporate calendar as part of the processes to be done on an annual basis.


Update more often when there are regulatory amendments or changes in the business of the entity. The Compliance Officer must inform of any regulatory changes, and a review committee should take into account all the news and the information that comes up.


If an incident occurs, take the chance to identify the gaps in your policies and procedures and review what is needed.


Gather feedback from employees and review your manual if you find that important issues arise. Be proactive and try to prevent incidents.
Was this service page helpful ?
Central Compliance is the organization of all the compliance monitoring and controlling the professional activities of a given business or company thr...
Return to central compliance
Protection of Whistleblowers : What is the EU framework?
On March 12 2019, the European Parliament and European Union Member States made a provisional agreement on how to protect whistleblowers. This new agreement guarantees a higher level of protection for whistleblowers than the level given in the original proposal of 23 A...
Read more
Author
What else ?