Compliance Consultancy
Risk management and Consultancy firm
Financement du terrorisme
---
Le financement du terrorisme est défini comme la distribution ou la collecte de fonds, de quelque manière que ce soit, directement ou indirectement, dans le but ou avec la certitude que ces fonds seront utilisés en tout ou en partie par un terroriste ou une organisation terroriste. Comme la
lutte contre le blanchiment d'argent
, les embargos et le respect des sanctions internationales, la lutte contre le financement du terrorisme contribue à la sécurité et à la fiabilité du marché financier et de ses acteurs.
Comment les mécanismes de prévention du terrorisme sont conçus au sein des institutions financières
Les flux d'argent illicite peuvent porter atteinte à l'intégrité, à la stabilité et à la réputation du secteur financier et menacer le marché intérieur de l'Union européenne ainsi que le développement international. Le blanchiment de capitaux, le financement du terrorisme et la criminalité organisée restent des problèmes importants. Une prévention ciblée et proportionnée de l'utilisation du système financier aux fins du blanchiment de capitaux et du financement du terrorisme est indispensable. La solidité, l'intégrité et la stabilité des établissements de crédit et des institutions financières pourraient être sérieusement compromises par les efforts des criminels pour mettre de l'argent illégal sur le marché.
Ces dernières années, nous avons assisté à une augmentation sans précédent des activités terroristes en Europe et ailleurs. Le coût organisationnel des attentats n'est pas forcément élevé, mais le maintien d'une organisation terroriste nécessite des flux financiers importants. Réduire le financement de ces organisations, c'est lutter contre le terrorisme.
L'Union européenne a pris des mesures contre le blanchiment d'argent (ci-après "LBC") et le financement de la lutte contre le terrorisme en mettant en vigueur la législation pertinente. En juin 2018, la
cinquième Directive LBC (AML)
a été publiée, modifiant la quatrième directive LBC (2015). La mise à jour de la réglementation de l'UE donne une idée de la pression exercée sur les institutions européennes pour qu'elles fassent face aux derniers cas de blanchiment d'argent internationaux révélés au public par le consortium de journalistes internationaux, mais aussi de l'urgence d'examiner l'évolution technologique des services financiers.
La Belgique, comme la plupart des États membres de l'UE, est membre du Groupe d'action financière sur le blanchiment de capitaux (ci-après "GAFI"), qui est un organisme intergouvernemental chargé d'établir des normes pour la lutte contre le blanchiment de capitaux et le financement du terrorisme. La nécessité d'une coopération au niveau international se fait de plus en plus sentir à mesure que le système de financement du terrorisme est devenu transfrontalier et plus sophistiqué en termes de méthodes utilisées (outils informatiques).

En 2018, le GAFI a adopté un plan opérationnel modifié de lutte contre le financement du terrorisme. L'adoption d'une politique actualisée souligne l'évolution du terrorisme et l'importance pour les pays de veiller à ce que le système financier ne soit pas utilisé pour financer des activités terroristes.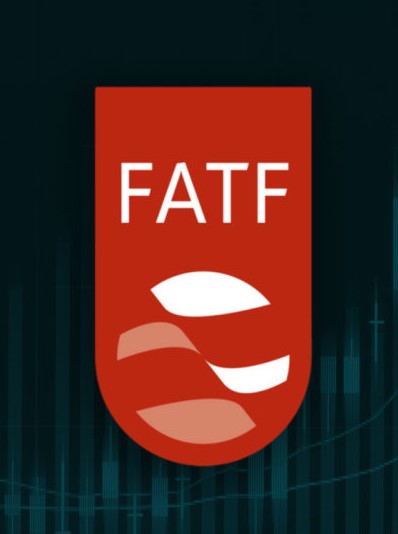 Toute entreprise doit se conformer aux exigences de la loi sur le financement du terrorisme. Dans l'UE, le non-respect de cette obligation entraîne des sanctions pénales sévères, des conséquences financières et des atteintes considérables à la réputation de l'entreprise.
Was this service page helpful ?
Europol defines Financial Crime as "illegal acts committed by an individual or a group of individuals to obtain a financial or professional advant...
Return to financial crime
GDPR Privacy Update: Fines, penalties and recent sanctions
It did not take long after the entry into force of GDPR on 25th May 2018 for many companies to revise their positions and business priorities following their initial scepticism towards the penalties that were to be imposed by the new regulation. The reality of the numb...
Read more
Author
What else ?